LAYERTO
noa · he/him · canadian · illustrator
this is a collection of my work dated between 2019-2022.
→ cg artwork.
→ sprites.
→ chibi.
PROJECTS
Learn To Code RPG (lead sprite artist and character designer)
itch.io | freeCodeCamp articleIn cooperation with freeCodeCamp, a non-profit organization geared towards helping aspiring programmers, I helped bring Learn to Code RPG to life alongside founder Quincy Larson and his team. The game is an interactive way to get people into programming by playing a visual novel with programming minigames.
The game has garnered over 18k downloads and still goes strong to this day.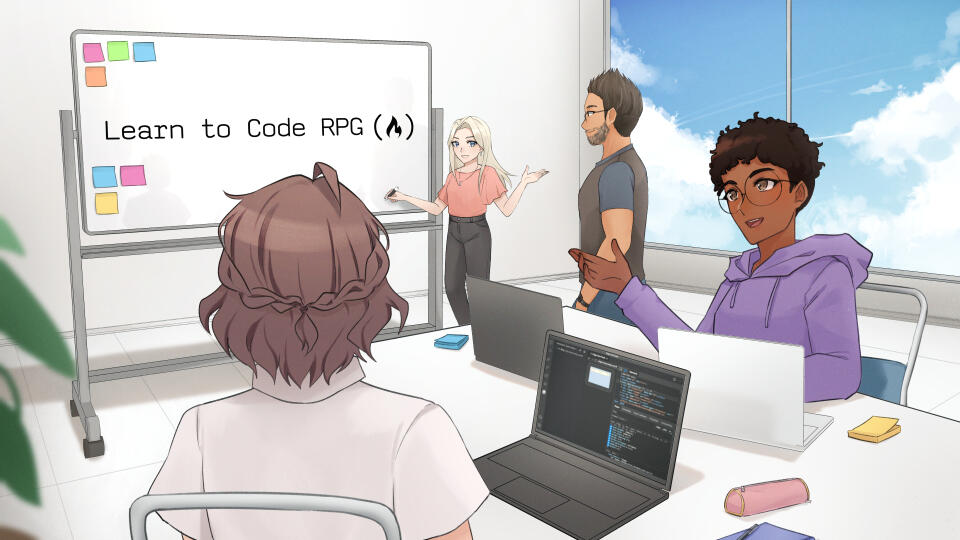 Sinsations (CG Colouring Assistant)
itch.io (18+ link)
→ there are more projects that are unreleased, working as a sprite/lead artist or colouring assistant.
COMMISSION
Fill out the form linked below to apply for a commission. All terms and conditions of the commission will be listed on the first page. If you are looking to do a commercial commission or have a different request, please send an email/DM to discuss the project.I am currently offering:
♢ Busts (personal, $40 CAD approx.)